Introducing Mapping the University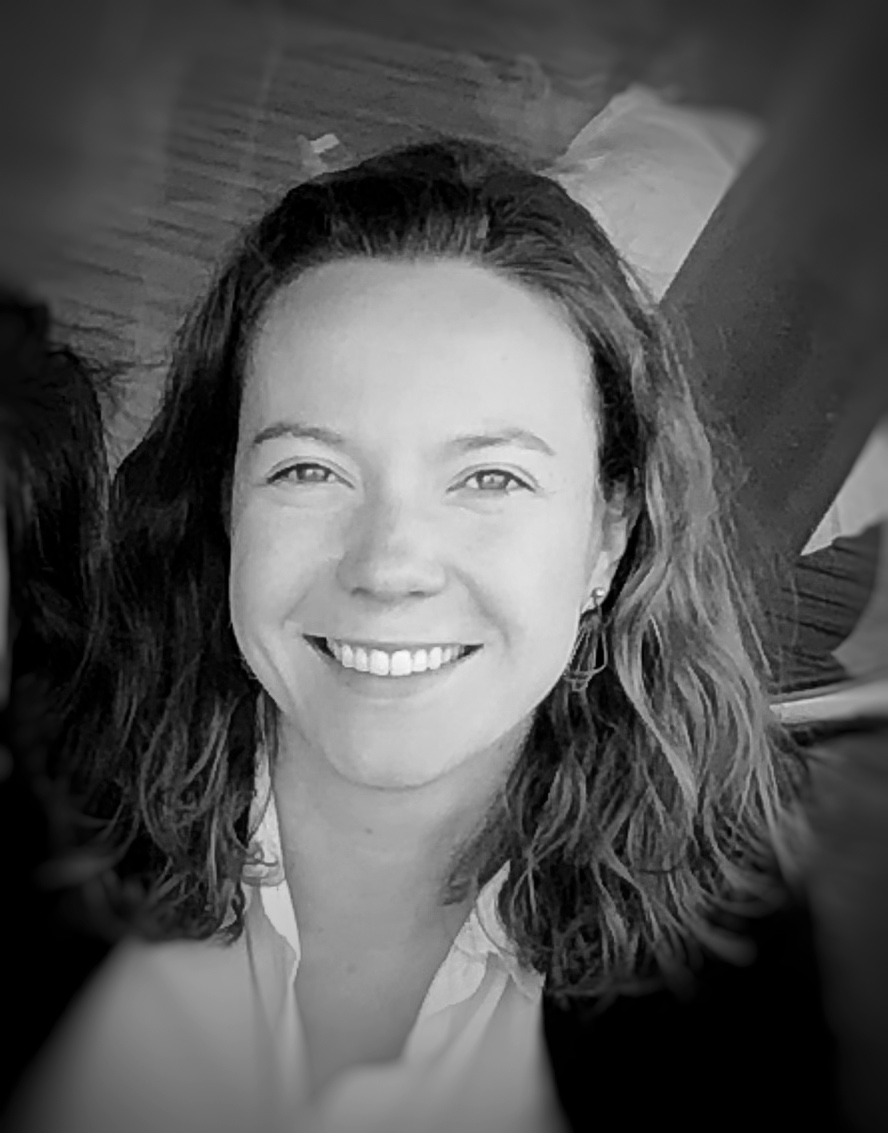 ---
As we launch Mapping the University this week, I'm reflecting on all the collaborative effort that went into this project and what we learned over the past academic year. When I first began planning this project in spring 2021, I was inspired by all the recent work on university histories——the Universities Studying Slavery Consortium, the Land Grab Universities project, Mason's own Center for Mason Legacies, research on universities and campus histories by scholars such as Carla Yanni, Davarian Baldwin, and Craig Steven Wilder, among many others——and by my own book research on the campus construction for the National Autonomous University of Mexico (UNAM). Building upon the growing research on individual institutions, this is a good moment to look at university histories across institutions to better understand trends at the state and national level. For this reason, I wanted to explore the histories of George Mason and Old Dominion together, two relatively young, public institutions of higher education in Virginia, and to look specifically at the built environment of their campuses. How did the planning and construction of these campuses reflect the social and political changes taking place around them during the second half of the twentieth century? As the narrative essays on this site demonstrate, the planning of certain buildings, such as student housing, launched discussions about the fundamental purposes of the public university and its social mission as both GMU and ODU transitioned from local commuter schools to larger institutions. As with many building projects, we found that planning these public university campuses was a process infused with Virginia state politics—as it was and continues to be in every state—and we had to embed our understanding of these institutions within the context of state history.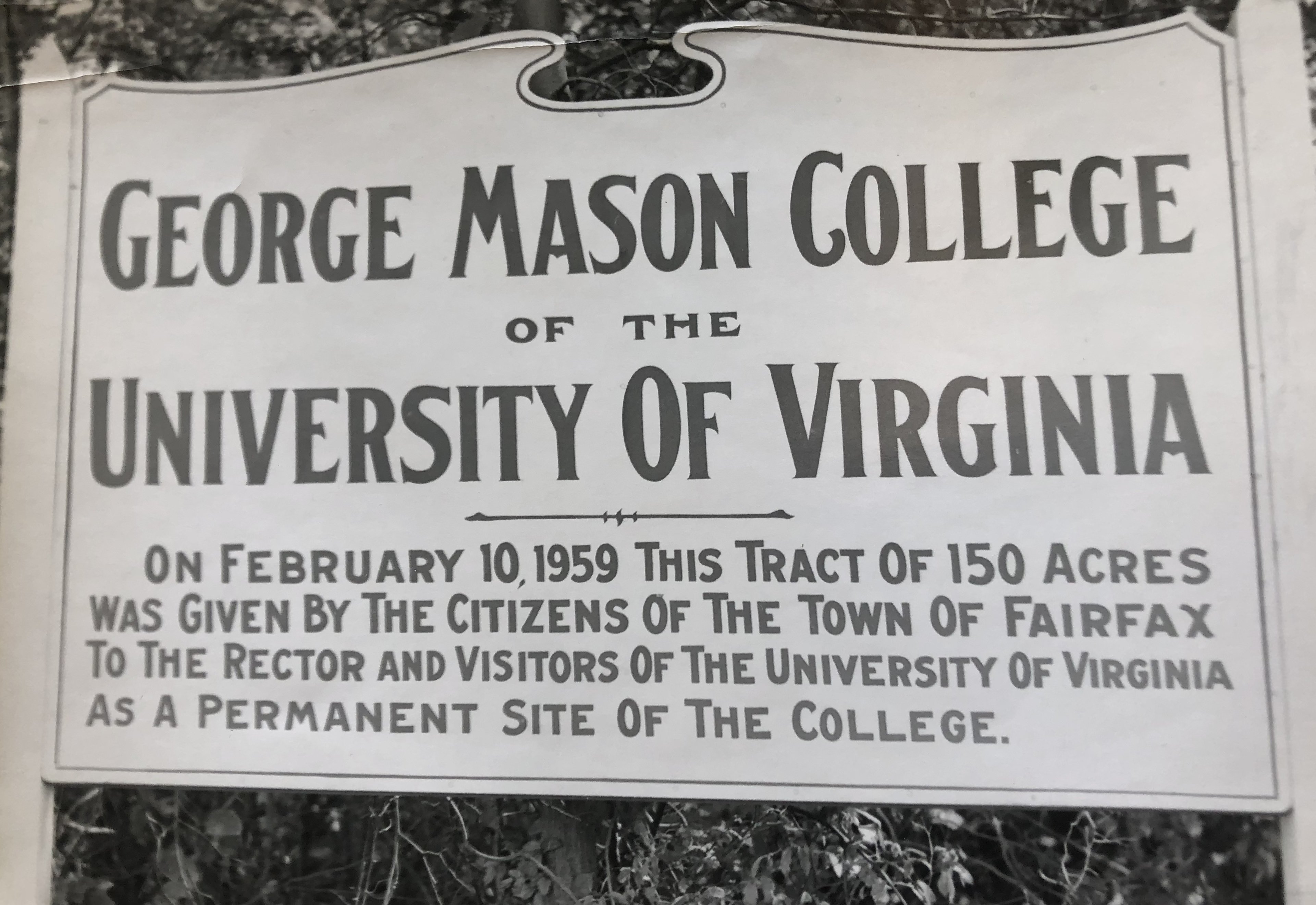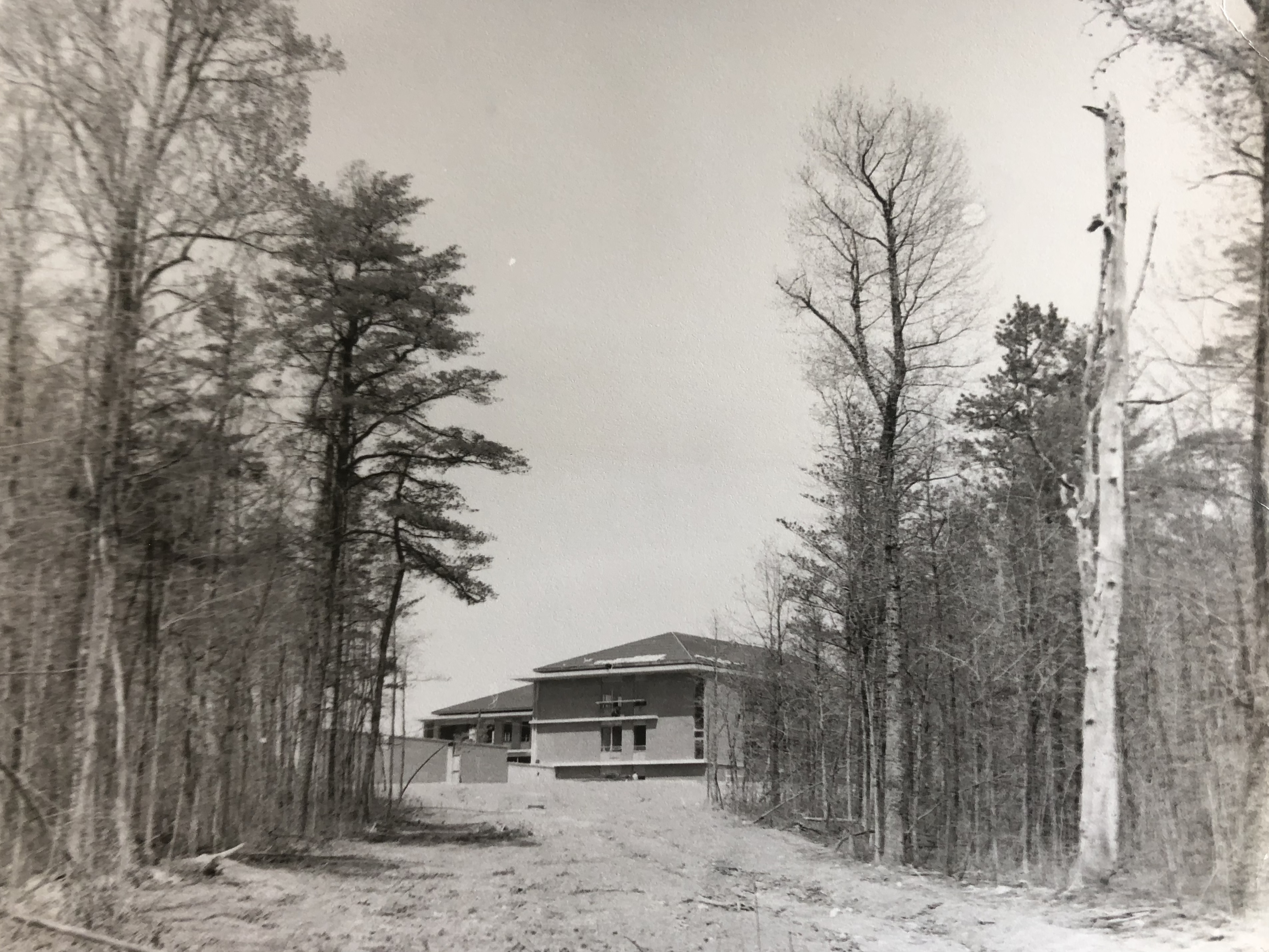 From the start, I was also motivated by methodological and pedagogical questions: How can we best use university history as a learning field to teach students about archival research, digital methods, and writing for broader publics? To facilitate the teaching and learning within this project, I imagined the project as a collaboration between undergrads, grads, historians, digital scholars, geographers, and archivists at multiple universities. Thanks to a 4-VA Collaborative Research Grant, that came true! Of all our team members, Laura Brannan Fretwell, a History PhD candidate at George Mason, has been a particularly essential collaborator since the early brainstorming of the project. Last fall, the two of us drove down to Norfolk, Virginia to meet Steve Bookman, the University Archivist and our 4-VA partner at Old Dominion. We learned a lot from Steve in the archive and on the informative tour he gave us of the campus. Back at Mason, we learned an enormous amount from our colleagues at the Special Collections Research Center, from George Oberle, and from the Center for Mason Legacies team as they developed the Black Lives Next Door project and dedicated the Enslaved People of George Mason Memorial at the center of campus. Walking the campuses in real life and witnessing the ongoing evolution of these spaces was an important part of our process—it gave us a sense of the power of place, of similarities and differences, and of change over time.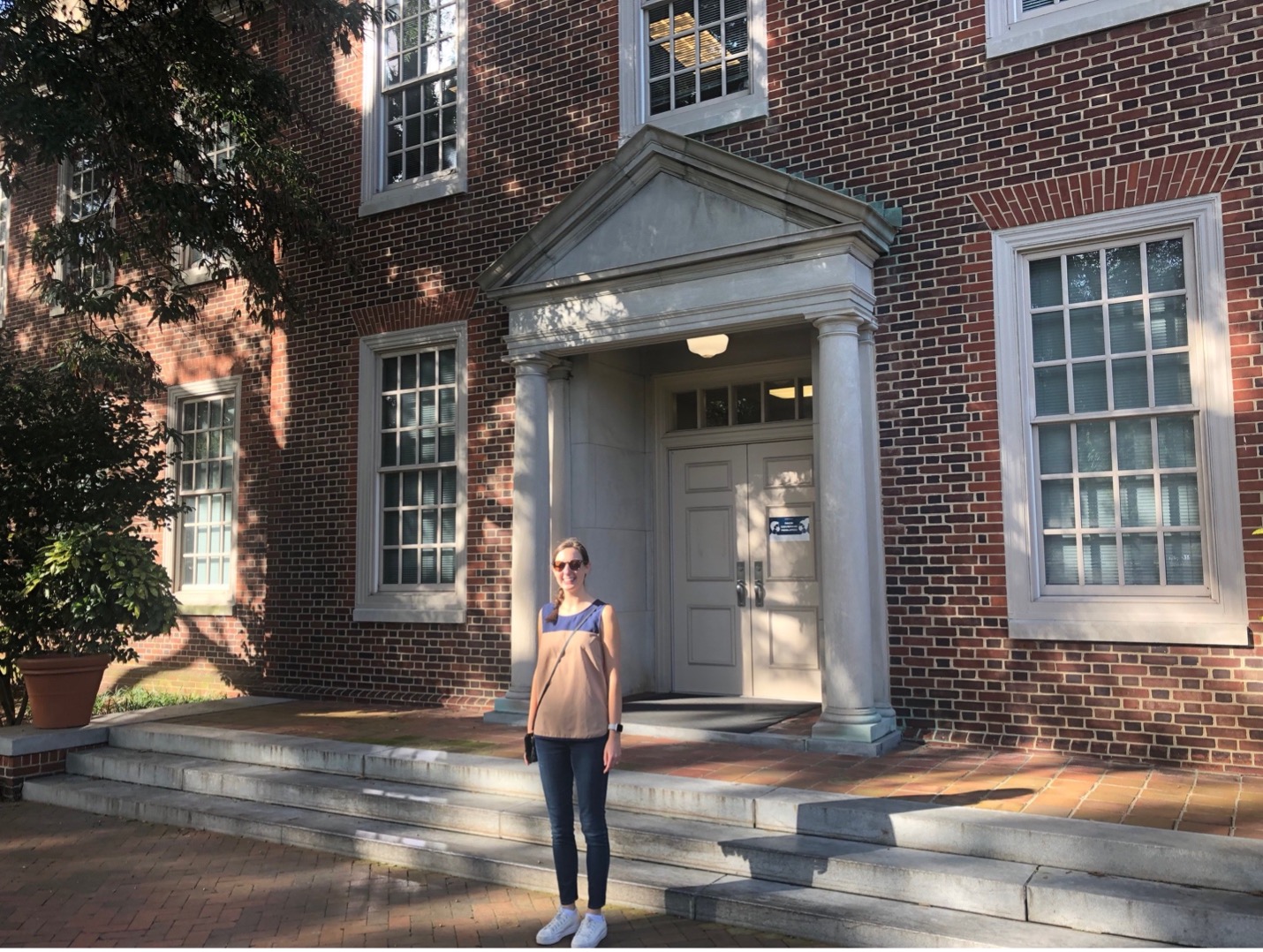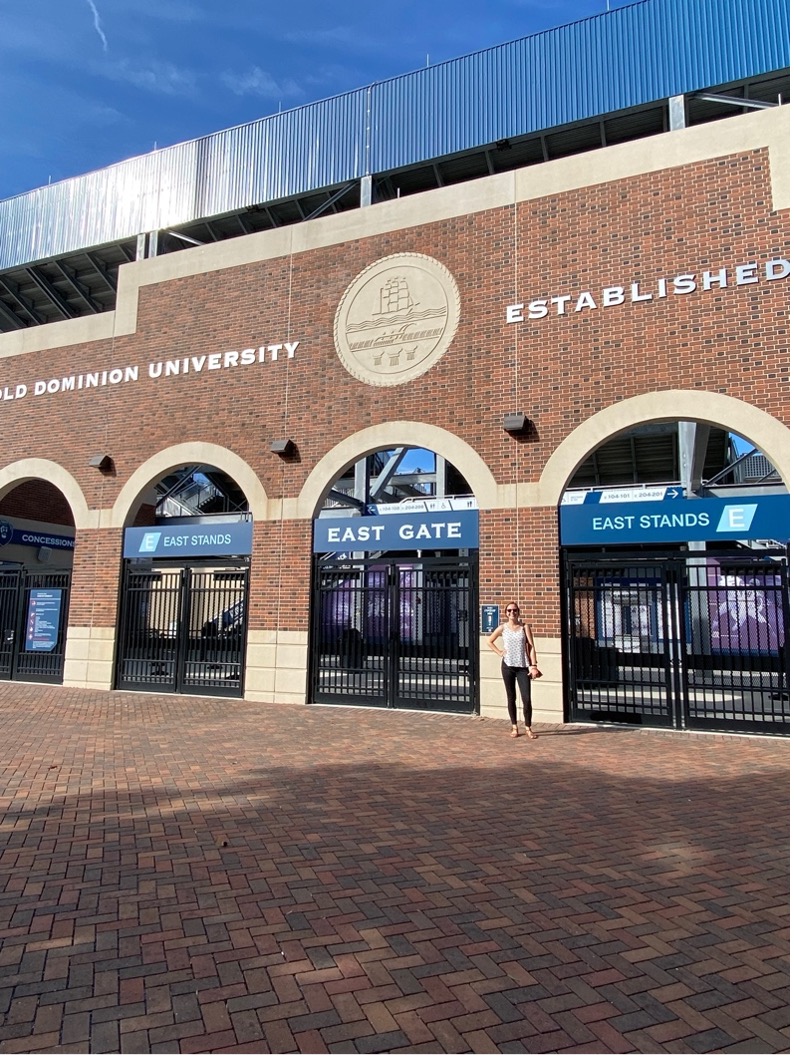 As we dug into the archival research, I planned for our team to analyze materials from university archives alongside documents, map, and photographs from archives outside the universities, which could shed light on the local and regional effects of university development. In Fairfax, for example, Laura consulted the records of the Fairfax Circuit Court Historic Records Center, and we visited the Virginia Room at the Fairfax County Public Library. Most significant for our study of Mason were collections related to the branch college at the University of Virginia Albert & Shirley Small Special Collections Library, which we consulted during a visit to Charlottesville last December. These collections contain a lot of material about Mason's origin story during its early years when it was UVA's Northern Virginia Extension Center and, later, George Mason College, before it gained university status. It's important to consider the archives of our institutions that exist outside its walls, materials that are not housed at the institution but shed light on its history and its impacts on publics outside the university itself. This is especially true for universities that have undergone institutional transformations over the years, or that previously were part of another institution.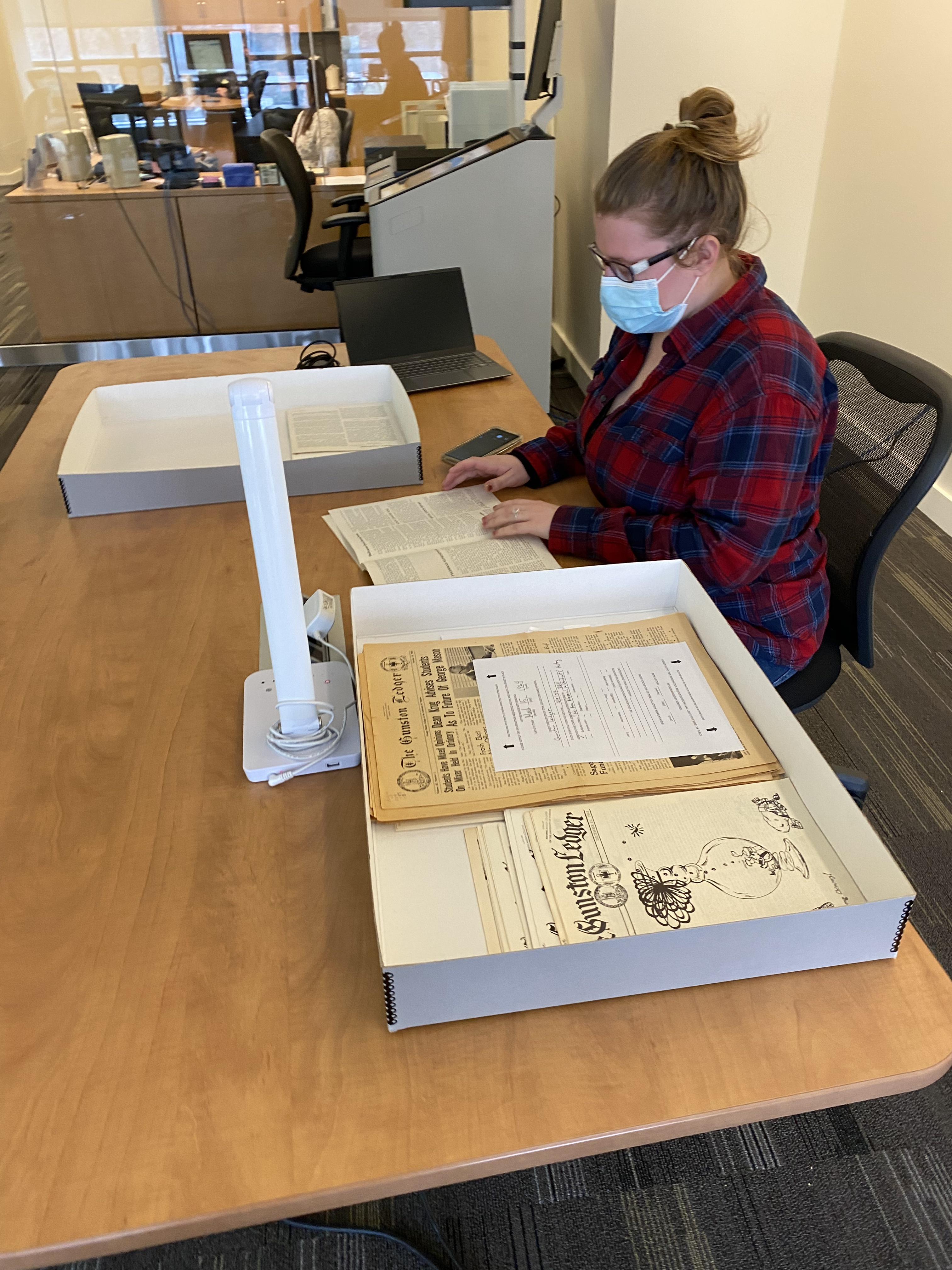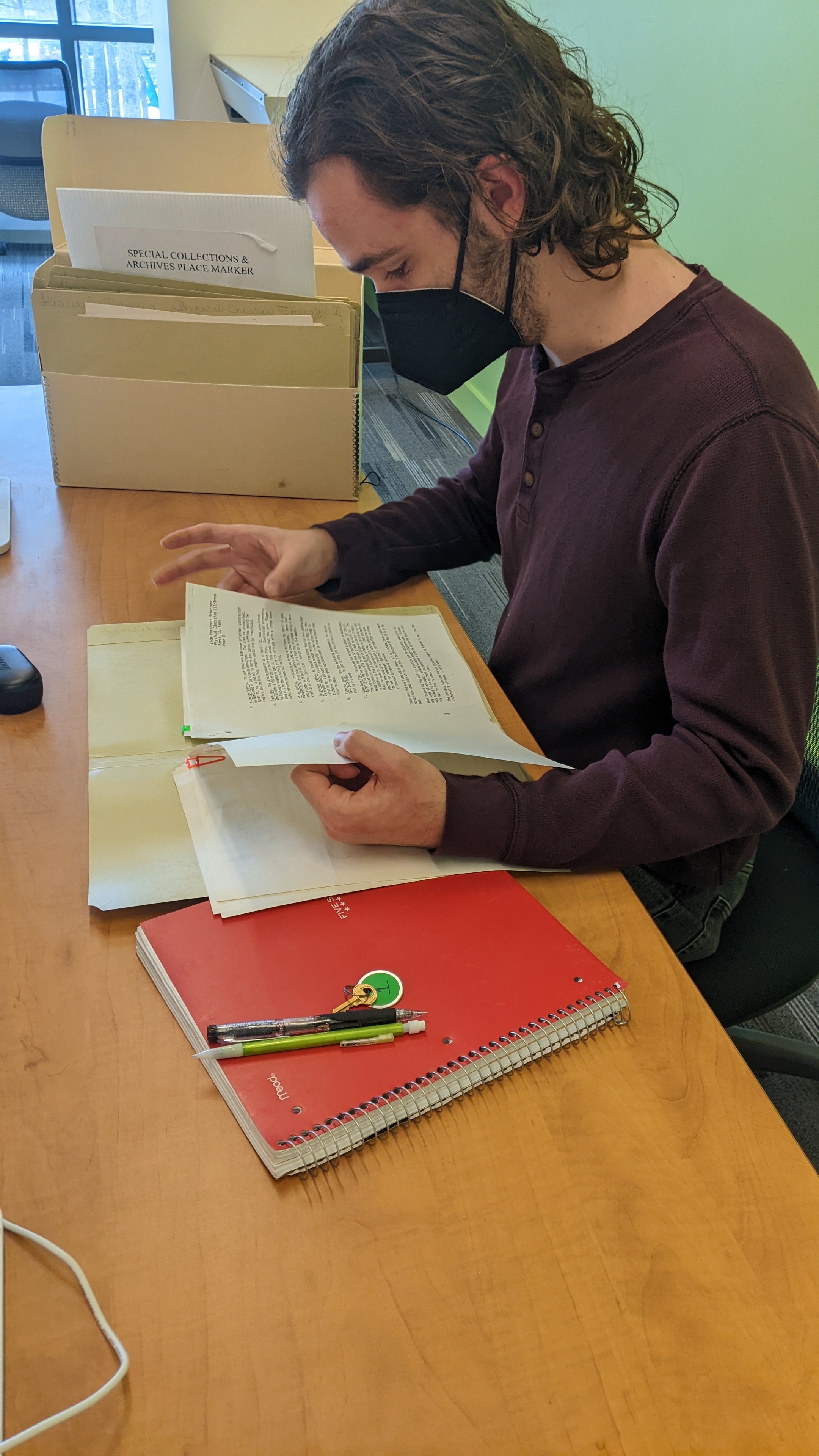 One thing that drew me to RRCHNM was an interest in exploring the "how" of doing history. What are our processes when we conduct archival research? What tools do we use behind the scenes to build a digital project? My colleague Jason Heppler designed and built a fantastic website for this project, bringing to bear his own work on environmental urban history, and he will share more about his process here shortly. Even before we got to the website design phase, however, our team used many (mostly free) digital tools and built new skills at every stage of creating this project. First, the students learned about archival research, photographing sources, and using metadata from an open access online course I created on edX called Into the Archive. After taking photos during our archival visits, they learned how to process the materials and add metadata using Tropy, a free research photo management software developed here at the center. We used a shared OneDrive cloud drive to (asynchronously) collaborate on building a database of sources in Tropy. The team also gained experience using the robust digital collections of Mason's Special Collections Research Center, especially the photo collection of the student newspaper Broadside and the yearbook collection. Vanessa, our graduate intern from the GGS department, introduced us to sources for aerial and satellite imagery. Once we began drafting essays, we did all the writing and editing in Google Drive. Greta and Laura created the maps in QGIS, and we used Mapbox to display them on the web. Laura, Cat, and Joseph used Audacity to select oral history audio clips. We added content to the site using Visual Studio Code and Github Desktop. And let's not forget all our communications on Slack and Zoom! All told, everyone involved learned new digital and archival skills along the way, and I see that as the greatest success of the project. I hope this project will be part of a growing conversation about how to deepen our understanding of university histories through student-centered, collaborative research.